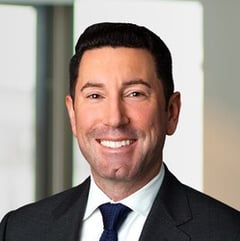 Practice Expertise
Intellectual Property Strategic Counseling
Intellectual Property Litigation
Inter Partes Review Proceedings
Design Patents
Areas of Practice
Design Patents
Intellectual Property Litigation
Intellectual Property Strategic Counseling
Inter Partes Review Proceedings
Intellectual Property
Litigation & Dispute Resolution
Patent
Patent - Consumer Products and Industrial ...
Patent Litigation
Patent Prosecution
Sports, Entertainment and Media Industry
Trade Secrets
Trade Secrets and Unfair Competition
Trademark
Trademark Litigation
Trademarks & Copyrights
View More
Profile
Strategic advising relating to inventions, brands, product designs and artistic works
James Aquilina advises his clients on intellectual property (IP) procurement, strategic portfolio development and management, offensive and defensive dispute matters, licensing and anti-counterfeiting efforts. An internationally recognized IP strategist and leader in the field of U.S. design law, he counsels industry-leading and emerging clients in the areas of utility and design patents, trademarks, copyrights and trade secrets. His representative clients include global companies in the fields of:
Personal apparel, including footwear and clothing
Consumer packaged goods, including games and puzzles
Medical devices
Home furnishing
Software
James takes the time to understand his clients' businesses and ensure the legal solutions he and his team deliver align with business purposes. He is a true partner to the companies he represents and provides guidance that is clear, succinct and actionable.
James is the co-founder and editor-in-chief of Quarles' Protecting the Product blog, which focuses on design-related legal rights.
Bar Admissions

District of Columbia
New Jersey
Pennsylvania
Education

Rutgers University (B.S., cum laude, 2002)

Major: Biomedical Engineering
University of Pennsylvania Carey Law School (J.D., 2005)
Areas of Practice
Design Patents
Intellectual Property Litigation
Intellectual Property Strategic Counseling
Inter Partes Review Proceedings
Intellectual Property
Litigation & Dispute Resolution
Patent
Patent - Consumer Products and Industrial Design
Patent Litigation
Patent Prosecution
Sports, Entertainment and Media Industry
Trade Secrets
Trade Secrets and Unfair Competition
Trademark
Trademark Litigation
Trademarks & Copyrights
Articles
"Apple v. Samsung at the Supreme Court: A Roadmap to Understanding the Issues"
"Advanced Design Patent Prosecution including Responding to Objections and Rejections"
"Advanced Design Patent Prosecution"
"Advanced Design Patent Prosecution"
"Analysis of USPTO's 2014 Interim Guidance on Patent Subject Matter Eligibility: Impact on Hightech Biotech Industries"
"Best Practices for Protecting Your Trade Secrets in Emerging Markets"
"Color Marks the Spot: A Comparative Look at Trade Dress Law for Product Configuration Marks in the U.S. and E.U."
"Design Patent Portfolio Development and Management for In-House Practitioners"
"Protecting Designs in the Virtual World"
"Protecting Designs Without Design Patents"
"Protecting Emerging Technologies with Design Patents"
"Protecting Emerging Technologies: The IoT, Artificial Intelligence, Wearables, and GUIs"
"Separating Wheat from Chaff: Comparing Functionality Doctrines in U.S. Design Patent, Trade Dress, and Copyright Law"
"The Intersection of Law and Design: An Intro. To Design Patents"
"Trademarks: Identifiers of Source"
"Using a U.S. Design Patent Filing as a "Worldwide" Priority Document"
"USPTO "Examiner Day" Annual Case Law Update"
A Trademark Guide to the Metaverse for Averse Brand Owners
AI & IP: A Not-so-Perfect Pairing
Augusta National Blazes a Trail to Registration of its Iconic Green Jacket 
Brexit's Impact on European Design Registrations
Design Patents are Heating Up at the Federal Circuit, Again
Failure to Mark Patent Number on Products Results in Complete Loss of Pre-Suit Infringement Damages
IP Attorneys Xheneta Ademi, Grace Stewart and James Aquilina Write About Trademark Protection in the Metaverse for Intellectual Property & Technology Law Journal
James Aquilina Writes About the Need to Include Patent Marking on Products for Intellectual Property & Technology Law Journal
Letter to USPTO regarding application of written description requirement to continuing and amended U.S. design patent applications
New Revisions to Chinese Patent Law Increase Design Patent Harmonization 
New U.S. Senate Bill Seeks to Grant Authority to Enforce Design Patents at Customs
New USPTO Design Patent "Bar" to be Created in 2024
Prince's Estate Makes it Rain Purple on the USPTO 
Protecting the Product™: Software
Protecting the Product™: Typefaces and Fonts
Recent Trends in Article of Manufacture of Design Patent Claims: GUIs Remain King
The Importance of Design Patents
USPTO Announces COVID-19 Prioritized Examination Pilot Program for Small and Micro Entities
Seminar
Brand and Design Protection in Software and Virtual Worlds
Design Patent Priority: 112 Support for Continuing and Amended Design Patent Claims
Design Patents
Design Rights Boot Camp
Non-Functional Requirement for Trade Dress: Does Your Circuit Allow Evidence of Alternative Designs?
The Ordinary Observer – Infringement Test Under U.S. Industrial Design Law
The Power of Design: Incorporating Design Protection into your IP Portfolio
World Intellectual Property Organization's 45th Meeting of the Standing Committee on the Law of Trademarks, Industrial Designs and Geographical Indications
"Winning Trademarks" – Trademarks in the Sporting Context
Meet our Firms and Professionals
WSG's member firms include legal, investment banking and accounting experts across industries and on a global scale. We invite you to meet our member firms and professionals.