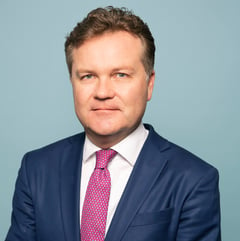 Jan Magne Langseth
Partner

Practice Expertise
Compliance and Scrutiny
Dispute Resolution and Litigation
EU / EEA and Competition
Compliance
Areas of Practice
Compliance
Compliance and Scrutiny
Dispute Resolution and Litigation
EU / EEA and Competition
Banking, Finance and Insurance
Compliance and Risk
EU, EEA and Competition Law
EU/EEA and competition law
Marketing Law
Media and Entertainment
Public Procurement
Retail and Groceries
Technology and Telecom
View More
WSG Practice Industries
WSG Leadership
DealMaker Group - Member
Antitrust Group - Member
Automotive Group - Member
Gaming/ Gambling Group - Member
Public Procurement Group - Member
Shipping Group - Member
Technology, Media & Telecommunications Group - Member
View More
Profile
Jan Magne Langseth heads the EU/EEA and Competition practice at Simonsen Vogt Wiig.
He has handled a broad range of competition cases before the Norwegian Competition Authority, the EFTA Surveillance Authority and the European Commission over a period of more than 20 years.
Merger control is a significant part of his practice, and he has been lead counsel in many complex merger cases. He is also one of Norway's most experienced lawyers handling dawn-raids/investigations, leniency applications, dominance cases, and completion law litigation.
Jan Magne has managed many multi-national competition cases (anti-trust and mergers). He also deals with EU/EEA regulatory issues (free movement of services, capital, and establishment) and state aid, and has represented clients in a large number of cases before the Brussels authorities.
Clients comprise companies in the technology, grocery, retail, airlines, media, telecoms, energy, railway and mobility services, as well as transport sectors, often in cases that are critical to the clients' business where he helps them make smart decisions.
He is consistently recommended as a leading competition law practitioner in Norway by the European Legal 500 and Chambers. He is ranked as a "global leader" for competition work by Who's Who Legal/GCR.
Prior to joining private practice he also worked as a legal officer for the EFTA Surveillance Authority (ESA) in Brussels and has pleaded numerous cases before the Luxembourg courts, both in private practice and when working for ESA. In 2021 he was admitted to the Supreme Court.
Jan Magne has also advised major corporations in complicated corruption matters.
Selected recent merger control cases:
The acquisition of Statoil Fuel & Retail Marine by St1 (marine fuels business)
Telia's takeover of Get/TDC (telecommunications, broadband, and TV-distribution)
Baneservice's acquisition of Norsk Jernbanedrift (railway entrepreneur services)
Areas of Practice
Compliance
Compliance and Scrutiny
Dispute Resolution and Litigation
EU / EEA and Competition
Banking, Finance and Insurance
Compliance and Risk
EU, EEA and Competition Law
EU/EEA and competition law
Marketing Law
Media and Entertainment
Public Procurement
Retail and Groceries
Technology and Telecom
Articles
Meet our Firms and Professionals
WSG's member firms include legal, investment banking and accounting experts across industries and on a global scale. We invite you to meet our member firms and professionals.