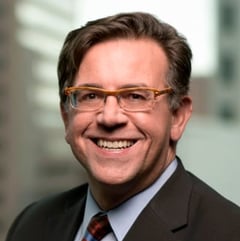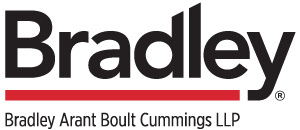 North Carolina, USA
Local Time: Tuesday 14:50
Practice Expertise
Bankruptcy and Creditors' Rights
Banking and Financial Services
Bankruptcy and Insolvency Litigation
Areas of Practice
Banking and Financial Services
Bankruptcy and Creditors' Rights
Bankruptcy and Insolvency Litigation
Bankruptcy Compliance and Consumer ...
Corporate Restructuring
Creditors' Rights
Distressed Investing
Distressed Municipal Finance
Energy
Financially Distressed Construction
Healthcare Restructuring
International and Cross Border
Receivers, Committees, Trustees, and Other ...
Retail
View More
Profile
Jay Bender represents debtors, banks, secured creditors, indenture trustees, and purchasers of distressed assets in complex Chapter 11 and Chapter 9 bankruptcy cases, in state and federal court receivership proceedings, and in out-of-court workouts, reorganizations, restructurings, and liquidations. He served as chair of Bradley's Bankruptcy, Restructuring, and Distressed Investing Practice Group from 2008 through 2017.
Jay is a Fellow in the American College of Bankruptcy, and is recognized in Chambers USA and The Best Lawyers in America® for his bankruptcy and restructuring practice.
Bar Admissions

Alabama, 1993
Texas, 2017
North Carolina, 2021
Court Admissions
United States Court of Appeals, 11th Circuit
United States District Court, Northern District of Alabama
United States District Court, Middle District of Alabama
United States District Court, Southern District of Alabama
United States District Court, Northern District of Florida
United States District Court, Southern District of Texas
Education

University of North Carolina School of Law, J.D., 1993, with honors
Duke University, B.A., 1986, magna cum laude
Areas of Practice
Banking and Financial Services
Bankruptcy and Creditors' Rights
Bankruptcy and Insolvency Litigation
Bankruptcy Compliance and Consumer Bankruptcy Litigation
Corporate Restructuring
Creditors' Rights
Distressed Investing
Distressed Municipal Finance
Energy
Financially Distressed Construction
Healthcare Restructuring
International and Cross Border
Receivers, Committees, Trustees, and Other Fiduciaries
Retail
Professional Career
Significant Accomplishments
Jay represents lenders, indenture trustees, and other creditors in bankruptcy cases and receivership proceedings and in out-of-court negotiated workouts, loan restructurings, and orderly liquidations involving privately and publicly owned borrowers. Jay has bought and sold distressed businesses through consensual buy-sell agreements and through more unconventional means, such as 363 bankruptcy sales, confirmed bankruptcy plans (under both chapter 11 and chapter 9), receivership sales, UCC sales of collateral, "friendly" foreclosures, and hostile takeovers accomplished through non-consensual chapter 11 creditors' plans.
Jay also regularly advises financially troubled businesses and their leadership teams, both in out-of-court restructurings and in chapter 11 bankruptcy proceedings. Over his twenty years of bankruptcy practice, Jay has represented debtors in industries as diverse as health care, construction, energy, telecommunications, utilities, wholesale, manufacturing, commercial real estate, oil and gas, and mining.
Jay has extensive experience representing debtors, creditors, and other parties in chapter 9 bankruptcy cases involving distressed municipalities. Among his representative matters are the Jefferson County (Alabama) chapter 9 case, in which he represented the county in its successful restructuring of over $5.0 billion in debt; the West Jefferson Amusement and Public Park Authority bankruptcy proceeding, in which he served as lead bankruptcy counsel in what was then the largest chapter 9 case in Alabama history; and the Natchez Regional Medical Center chapter 9 bankruptcy, in which he represented a publicly traded health care company in its acquisition of an operating hospital pursuant to a confirmed chapter 9 plan of adjustment. Jay is a coauthor of Representing Creditors in Chapter 9 Municipal Bankruptcies (Aspatore 2014).
Jay has developed special expertise representing creditors, debtors, investors, and buyers of financially troubled health care providers. He is the founder and co-chair of the firm's Distressed Health care team, a multidisciplinary group comprised of our firm's bankruptcy and restructuring professionals, together with attorneys from the firm's nationally recognized Health Care practice and its Corporate and Public Finance group. Jay has represented clients in distressed health care cases involving hospitals, surgical centers, continuing care retirement communities (CCRCs), skilled nursing facilities, assisted living facilities, rehabilitation therapy providers, physician groups, imaging centers, and hospices.
Jay has handled numerous engagements involving disputes regarding distressed construction projects and businesses, including the representation of owners, contractors, subcontractors, sureties, and construction lenders in such matters. He also has represented secured lenders, suppliers and customers in a variety of matters involving distressed automotive manufacturers and suppliers.