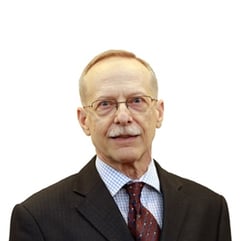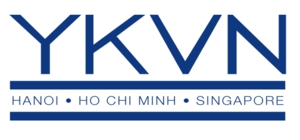 Practice Expertise
Bank Finance and Project Finance
Capital Markets/Securities
Areas of Practice
Bank Finance and Project Finance
Capital Markets/Securities
Profile
John Davis focuses on banking, capital markets and corporate matters. His clients include multilaterals, international investment banks, Vietnamese state-owned and private banks as well as foreign investors in a variety of fields including energy and telecommunications. He has been involved in infrastructure projects for most of the years that he has practiced in Vietnam and throughout the region since 1995. As Vietnam's capital markets have developed, he has been involved in major debt, equity and derivative transactions. In addition to his transactional practice, Mr. Davis is active as a consultant to governments in the region. He advises them on the reform of laws affecting commerce and on regulatory issues, especially those related to competition law.
Mr. Davis is described as a "commercially minded lawyer" and "professionally capable, meticulous and ethical" (Legal 500, 2009-2010 and 2008-2009, respectively) Sources are said to admire his "nuanced and informed approach". (Chambers Asia, 2009)
Bar Admissions
Supreme Court of Wisconsin
U.S. District Court, Western District of Wisconsin
U.S. Court of Appeals, Seventh Circuit
U.S. Tax Court
U.S. Supreme Court
Ministry of Justice of Vietnam (Foreign Lawyer)
Supreme Court of England and Wales (Solicitor)
Education
Ph.D., J.D. - University of Wisconsin, Madison (1986, 1989)
A.B. - Boston College (1970)
Areas of Practice
Bank Finance and Project Finance
Capital Markets/Securities
Professional Career
Seminars
- Sustainability - A Contested Concept: The Case of the Stock Exchange of Thailand (SET)'s Corporate Governance Code." Presented at the 8th Asian Law Institute Conference, Kyushu University, Fukuoka Japan, May 26-27, 2011.
- "The Developing Fiduciary Duty Standard in Vietnamese Corporate Law." Presented at the 6th Asian Law Institute Conference, Hong Kong, May 27-28, 2009;
- "Discretion in ASEAN Competition Law." Presented at conference on Challenges in Competition Law in Asia sponsored by the Asian Competition Forum and GTZ, Jakarta, May 23, 2007;
- Speaker on "Power and Energy" panel, The 2nd Annual Vietnam Investment Forum: Financing Growth, Asia's Next Tiger, March 19-20, 2007 Hanoi Vietnam. Organized by Euromoney and SCIC;
Articles
- "Vietnam" (with Mai Kim Dzung) The International Legal Guide to: Corporate Governance 2010 (London: Global Legal Group, 2010), Chapter 26;
- "The Fiduciary Duties of Vietnamese Directors." Presented at International Finance Corporation-NexisLexis Vietnam Corporate Governance Forum, Ho Chi Minh City, October 8 & 9, 2009. Also participant in Panel Discussion on Shareholders and Stakeholders As an Impetus to Improving Corporate Governance Practices of Vietnamese Companies;
- "Strategic Sales in Equitisations." (with Duong Thu Ha) International Financial Law Review, Special Supplement, 2009 Guide to Mergers & Acquisitions, June 2009;
Meet our Firms and Professionals
WSG's member firms include legal, investment banking and accounting experts across industries and on a global scale. We invite you to meet our member firms and professionals.