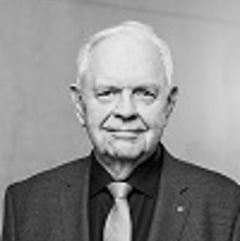 Jonas Adalsteinsson
Partner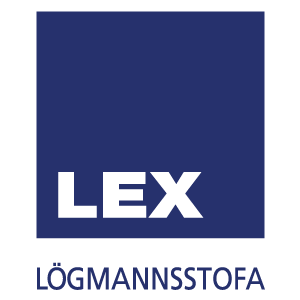 Reykjavik, Iceland
Local Time: Thursday 23:28
Practice Expertise
Energy, Natural Resources and Environmental ...
Insurance and Tort
Litigation, Arbitration and Dispute ...
Property Law
Areas of Practice
Energy, Natural Resources and Environmental ...
Insurance and Tort
Litigation, Arbitration and Dispute ...
Property Law
Banking,Finance and Capital Markets
Corporate and Commercial Law
Public Administration, Public Parties and ...
Shipping, Transportation and Maritime Law
View More
Profile
Supreme Court Attorney Jonas A Adalsteinsson founded LEX in 1965 along with four other Supreme Court Attorneys. Before that time Jónas worked for a short while as an Associate for the City Judge in Reykjavík and then as an Attorney at the Central Bank of Iceland. Jonas has mainly worked as a consultant and attorney for various companies, institutions and associations, mainly in the field of insurance and tort, engery, natural resources, property and maritime law.
Bar Admissions
Admitted to practice before the Supreme Court 1968.
Admitted to practice before the district courts 1963.
Education
Cand. jur. from the Faculty of Law of the University of Iceland in June, 1962.


Areas of Practice
Energy, Natural Resources and Environmental Law
Insurance and Tort
Litigation, Arbitration and Dispute Resolution
Property Law
Banking,Finance and Capital Markets
Corporate and Commercial Law
Public Administration, Public Parties and Urban Planning
Shipping, Transportation and Maritime Law
Professional Career
Significant Accomplishments
Jonas has lectured and written articles in his field of expertise and been an external examiner at the University of Iceland, faculty of law in the field of company law.
Professional Associations
Chairmain of the board of LEX until 2004
Board of the Icelandic Bar Association 1967-1969 and 1979-1981, vice-chairman 1979-1981
Various committees for the Icelandic Bar Association for a while, including board of the Study Fund 1984
Vice-chairman of Contract Dispute Committee 1977 and 1982
Alternate in the board of arbitration for the Iceland Chamber of Commerce for number of years since 1980
Vice-Chairman of State Salaries Arbitration Tribunal 1988
President of the Rotary Club Gardar 1978-1979
Chairman of the board of Keilir Golf Club 1967-1968
Involved in founding and managing Stod 2 (TV station) 1986-1990
Has been a Boardmember in various companies, both in Iceland and abroad
Professional Activities and Experience
Own law firm in Reykjavi­k since 1965 in association with partners.
Lawyer at the Central Bank of Iceland 1964-1965.
On the staff of the Reykjavi­k Civil Court 1963.