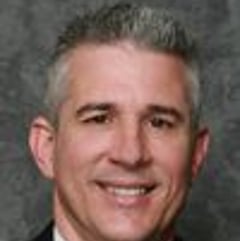 California-Southern, USA
Local Time: Thursday 13:46
Practice Expertise
Intellectual Property
International
Networking
Technology
Areas of Practice
Intellectual Property
International
Networking
Technology
Profile
Jonathan Hallman focuses his practice on patent prosecution, having drafted over 1000 patent applications. In particular, he has prosecuted applications for the CMOS arts including embedded memories, I/O, PLLs, power management, and processor architectures. In addition, he has drafted numerous applications for WiFi, Bluetooth, and 5G developments, GPS and other satellite-based positioning systems, and switching power converters including flyback, buck, and multi-level buck converters. Jonathan does not just concentrate in hardware as he has also written assorted patent applications in the deep learning field for both natural language and image processing. In addition to this concentration in the electrical arts, Jonathan maintains an active medical device practice and has drafted applications in the chemical arts including mass spectrometers and ion-exchange columns.
Jonathan also advises his clients on patent threats from third parties and portfolio acquisitions. Moreover, Jonathan has been involved in a substantial number of patent litigation and ITC matters.
In addition to his law degree, Jonathan holds an M.S. in electrical engineering and a B.S. in chemistry. Prior to his legal career, Jonathan worked as an electrical engineer designing and implementing signal processing algorithms for radar-guided missiles.
Bar Admissions
California
U.S. Patent and Trademark Office
Education
J.D., University of California, Los Angeles School of Law, 1966
M.S., Electrical Engineering, University of Illinois at Chicago, 1988
B.S., Chemistry, Illinois State University, 1983