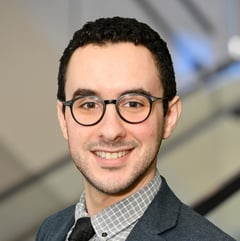 Jordan Fleischer
Associate

Washington D.C., USA
Local Time: Wednesday 01:50
Practice Expertise
Areas of Practice
Profile
Jordan Fleischer is an Associate in the firm's International Trade group. Mr. Fleischer focuses his practice on trade remedies, specifically antidumping and countervailing duty measures, and has represented clients from Korea, Vietnam, Taiwan and Mexico. He has handled a considerable amount of cases involving the new "particular market situation" methodology and has examined its relationship to existing antidumping duty orders. Mr. Fleischer's background in finance has proven particularly valuable in his current role, allowing him to capitalize on his business acumen and his prowess for figures and computation. Mr. Fleischer has participated in multiple verification visits to Korea and has conducted research on behalf of the Korean government. He also counsels clients on Section 301 exclusion requests and other customs-related matters. Mr. Fleischer regularly prepares briefs and other argument in cases before the U.S. Department of Commerce, the U.S. Court of International Trade, and the U.S. Court of Appeals for the Federal Circuit.
Prior to joining the firm, Mr. Fleischer was an Associate in a D.C. law firm's International Trade practice, where he focused on drafting briefs, trade policy comments, and questionnaire and allegation responses on behalf of multinational businesses, foreign governments, foreign trade associations and U.S. importers.
While at the George Washington University Law School, Mr. Fleischer participated in a summer exchange program at Universitat Augsburg in Germany, concentrating on International and European Company Law. He was also the recipient of the Paul Volcker Scholar Award for two consecutive years.
Bar Admissions
District of Columbia, 2019
Education
George Washington University, 2018
Juris Doctor (J.D.)

University of California, Irvine, 2014
Bachelor of Science (B.S.)