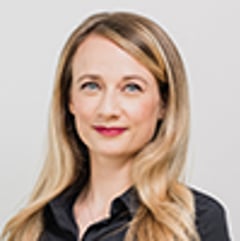 Lisa Kulmer
Senior Associate

Vienna, Austria
Local Time: Thursday 18:23
Practice Expertise
Areas of Practice
WSG Practice Industries
WSG Leadership
Employment and Labor Group - Member
WSG Coronavirus Task Force Group - Member
Profile
Lisa Kulmer is specialised in labour law and point of contact for all legal questions relating to human resource management.
She completed her studies at the University of Vienna in minimum time and gained her first international experience during an Erasmus stay at the University of Turku in Finland. Already during her final academic year, she supported DORDA, first as a Junior Student and then for the first time in labour law.
She then pushed this specialisation as a university assistant at the Institute for Austrian and European Labour and Social Law at the Vienna University of Economics and Business Administration before joining DORDA as a Associate in 2011.
After passing the bar exam with summa cumlaude, she expanded her practical knowledge as a labour law expert in an international banking group and retourned to DORDA in 2018.
In addition to her day-to-day advice on employment law, she is also a passionate speaker at both internal and external seminars and regularly publishes on issues and new developments concerning employment law.
Bar Admissions
2016
Education
- University of Vienna, Mag iur 2008, PhD studies since 2008
- University of Turku, Finland, Erasmus Exchange Programme, 09/2007-12/2007
Professional Career
Professional Activities and Experience
- Erste Bank der oesterreichischen Sparkassen AG, Vienna, Legal Counsel, 3/2017- 8/2018
- University of Economics & Business Administration, Vienna, research assistant, 10/2008-09/2009
- Business law firm, Vienna, trainee, 07/2007, 03/2008-05/2008 and 07/2008
- Notary firm, Wels, research assistant, 07/2005 and 08/2006
Articles
- Vorzeitige Beendigung der Altersteilzeit im Blockmodell. In: Österreichisches Recht der Wirtschaft Nr. 3b/2009, Seite 210ff.
- Krankenstand: Besuch von Rockkonzert kann erlaubt sein 2014
- Anmerkung zu EuGH, Rs C-274/05 Anerkennung von Diplomen. In: Zeitschrift für Europäisches Sozial- und Arbeitsrecht Nr. 5./6./2009, Seite 252ff.
- Sexuelle Belästigung vor Beginn des Arbeitsverhältnisses. In: Österreichisches Recht der Wirtschaft Nr. 9/2009, Seite 593ff.
- Maßgeblichkeit von Vordienstzeiten erst ab Erreichen eines bestimmten Alters. In: Österreichisches Recht der Wirtschaft Nr. 12a/2009, Seite 785ff.
Meet our Firms and Professionals
WSG's member firms include legal, investment banking and accounting experts across industries and on a global scale. We invite you to meet our member firms and professionals.