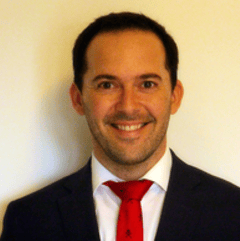 Manuel Martín Zlolniski
Senior associate

Málaga, Spain
Local Time: Saturday 09:56
Practice Expertise
Litigation and Arbitration
Restructuring and Insolvency
Areas of Practice
Litigation and Arbitration
Restructuring and Insolvency
Profile
Manuel Martín Zlolniski is a senior associate in Garrigues's Litigation and Arbitration department. He joined the firm's Malaga office in 2007, where he advises on litigation-related matters, financial institutions and court-based enforcement proceedings. He also provides advice to companies subject to insolvency proceedings.
He specializes in the technical management of a wide range of corporate/commercial and civil lawsuits, including court proceedings on corporate matters, specifically those involving challenges to corporate resolutions, directors' liability and the performance of shareholder agreements; lawsuits in the field of banking law, defending the interests of financial institutions, particularly those involving proceedings raised by consumers and users concerning general business terms; and the enforcement of judicial and nonjudicial instruments, including the recognition and enforcement in Spain of foreign instruments. He also has extensive experience in commercial and contractual litigation.
He has a wealth of experience in providing advice on situations of financial distress. His experience ranges from providing assistance to debtors in situations of current or imminent technical insolvency, to defending claims and the interests of creditors in insolvency and pre-insolvency proceedings, including appearing and acting as counsel in ancillary proceedings for the clawback of transactions and guarantees.
Manuel Martín Zlolniski is a member of the Malaga Bar Association.
Education

Degree in Law, Universidad de Málaga.

Areas of Practice
Litigation and Arbitration
Restructuring and Insolvency