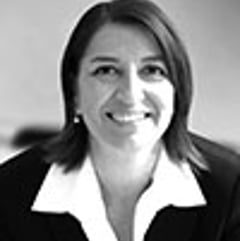 Maria Isabel Lujan Z.
Partner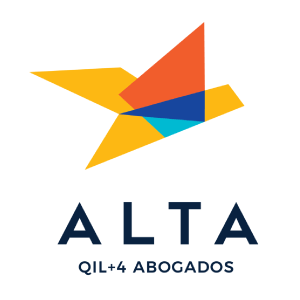 Guatemala, Guatemala
Local Time: Tuesday 06:59
Practice Expertise
Commercial
Corporate Law
Corporate Restructuring
Electricity Law
Areas of Practice
Commercial
Corporate Law
Corporate Restructuring
Electricity Law
Financing
International Financing
Mergers & Acquisitions
View More
WSG Practice Industries
WSG Leadership
Compliance Group - Member
Profile
Maria Isabel's practice areas include international business transactions ranging from a diverse scope of work, including different sectors and industries such as banking, finance, commercial (retail), energy, and others.
Additionally, she has participated extensively in mergers and acquisitions, strategic alliances, joint ventures, international financings and corporate structures and re-structuring, involving complex issues, usually involving different jurisdictions and participants with diverse nationalities.
Maria Isabel has extensive experience in negotiating shareholder agreements of both local and international investors and corporations, including topics that have to be adjusted and adapted to the laws and practices of Guatemala, such as decision making thresholds, change of control provisions, minority shareholders rights, veto power, drag along rights, tag along rights, purchase options, waivers, and other related topics.
Maria Isabel has also served for more than a decade as board of director and advisor in multiple corporations and has taught Commercial Law at Francisco Marroquin University.
Additionally, she participates, pro bono, in institutions that promote the development of Guatemala and the enhancement of its justice system. She is part of the Aspen Institute's Aspen Global Leadership Network (AGLN).
María Isabel is founding partner of QIL+4 Abogados. She was a partner at Quiñones, Ibargüen, Luján & Mata, S.C. since 2000. She worked as an associate attorney with Bufete Olivero between 1997 and 2000 in Guatemala and as a foreign attorney trainee (Fulbright trainee) with Husch, Blackwell, Sanders, LLP in St. Louis, Missouri, USA between 1995 and 1996.
Education
She graduated in 1993 from the Francisco Marroquín University Law School (cum laude), and then obtained a Master of Comparative Jurisprudence in New York University School of Law through a Fulbright Fellowship in 1995.
Areas of Practice
Corporate Restructuring
Electricity Law
Financing
International Financing
Professional Career
Significant Accomplishments
Prior to becoming a partner of Quiñones, Ibargüen & Luján, S.C., Ms. Luján had obtained wide experience in the different scopes of corporate law at other prestigious Guatemalan law firms, and has taught Commercial Law at Francisco Marroquín University.
Professional Associations
She also serves as member of various boards of directors.
Professional Activities and Experience
She worked as a foreign associate at the Corporate Department of Husch & Eppenberger (St. Louis, MO, USA) in 1995-96, and then pursued a Master of International and Comparative Law in Brussels, Belgium at the Vrije Universiteit, where she graduated in 1997 (cum laude).