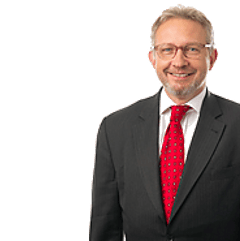 Practice Expertise
Art, Entertainment & Sports
Corporate Finance & Capital Markets
Healthcare & Life Science
Healthcare & Life Sciences
Areas of Practice
Art, Entertainment & Sports
Corporate Finance & Capital Markets
Healthcare & Life Science
Healthcare & Life Sciences
Art & Entertainment
Insurance
Intellectual Property & Technology Transfer
Media & Communications
Mergers & Acquisitions
Private Clients
Private Equity & Venture Capital
Tax
View More
Profile
Martin Busenhart is a partner in the Tax Team. He advises on national and international tax matters and is specialised in domestic and international structuring of capital market transactions, acquisitions and divestments and tax-optimized structuring for relocations of entrepreneurs, partnerships and corporate groups.
Martin Busenhart was educated at Zurich University (lic. iur. 1988) and graduated as Certified Tax Expert (1994). He has working experience as tax expert and tax partner with an international advisory firm in Zurich and London.
Martin Busenhart speaks German, English and French.
Areas of Practice
Art, Entertainment & Sports
Corporate Finance & Capital Markets
Healthcare & Life Science
Healthcare & Life Sciences
Art & Entertainment
Insurance
Intellectual Property & Technology Transfer
Media & Communications
Mergers & Acquisitions
Private Clients
Private Equity & Venture Capital
Tax
Professional Career
Significant Accomplishments
Verkauf der Mehrheitsbeteiligung der SkySale Schweiz GmbH
Fortive Corporation completed the acquisition of the Advanced Sterilization Products business from Ethicon, Inc., a subsidiary of Johnson & Johnson
SHS investiert in Schweizer Life-Science-Unternehmen evitria AG
Dynatrace erwirbt Qumram
CryoLife übernimmt JOTEC
Walder Wyss berät die Avaloq Gruppe beim Erwerb einer 35%-Beteiligung durch Warburg Pincus
Verkauf Mehrheitsanteil an der AutoForm-Gruppe
Verkauf von SIAS, führender OEM Anbieter für Laboratorautomation, an TECN
Bundesgerichtsentscheid im Swap-Fall (Rückerstattung der Verrechnungssteuer auf Dividenden, Nutzungsberechtigung)
International Chemical Investors Group kauft die Geschäftseinheit Detergents & Intermediates von Clariant
Erste grenzüberschreitende Fusion Portugal – Schweiz
EFG International verkauft ihre verbleibende Beteiligung an der EFG Financial Products an Notenstein Privatbank
Migros-Genossenschafts-Bund acquires a minority stake of 30% in Galaxus AG with the option to acquire the majority.
Derivate und Nutzungsberechtigung im Doppelbesteuerungsrecht
Nuance Communications übernimmt SVOX
IFLR Europe Awards 2011
Withholding Tax Refunds: No Second Bite at the Cherry for Swiss Federal Tax Administration!
Articles
Steuerliche Brennpunkte im Verhältnis Deutschland/Schweiz
Erstes Doppelbesteuerungsabkommen Schweiz/Brasilien wird Realität
Investment in UK Real Estate by Swiss Investors
Die Schweiz und Brasilien unterzeichnen ein Doppelbesteuerungsabkommen
Schweizer Bundesgericht setzt Termin für den Total Return Swap Fall
Russische CFC Regeln
Besteuerung in der Schweiz – Eigenschaften, jüngste Entwicklungen und Ausblick/Chancen
Die Mobilität von Konzernen
Dienstleistungsbetriebsstätte/Schweiz
Swiss Tribunal Rules on Ownership and Treaty Abuse Issues Regarding Total Return Swaps
Tribunal Sides With Taxpayer in Beneficial Ownership Case
Swiss Tribunal Sides With Taxpayer in Beneficial Ownership Case
Neue schweizerische Amtshilfepolitik und neues Protokoll zum DBA Schweiz-Indien
Rückerstattung der Verrechnungssteuer: Keine zweite Chance für die Eidg. Steuerverwaltung
Verweigerung der Rückerstattung der Verrechnungssteuer kann direkt mit Beschwerde ans Bundesverwaltungsgericht weitergezogen werden
Taxation of Hedge Fund Managers
Steuerfolgen von Umrechnungsdifferenzen in der Schweiz
Schweiz: interessant für Investitionen und Ansiedelung trotz – oder gerade wegen? – schwierigen Zeiten!
Investieren in der Schweiz
Steueroptimale Vermögensverwaltung
Development of Beneficial Ownership in International Tax Law
Headquarter/Konzernstandort Österreich/Schweiz
Tax Optimised Wealth Management
Kommentar zu Artikel 5a und 9a des Stempelsteuergesetzes
Verrechnungssteuerfreie Dividendenausschüttungen an in der EU ansässige Unternehmen
Steuerfreie konzerninterne Übertragung von Beteiligungen
Ansiedlung und Verwaltung globaler Geschäftstätigkeiten
Swiss tax treatment of Own Shares
Stamp Tax-Exempt Merger-Equivalent Transactions
Swiss Tax Treatment of Own Shares – Deadline for Accounting Adjustments set for 31 July 2002
Die Private Holdinggesellschaft bietet durchaus steuerliche Vorteile
«Oerlikon» als Firmenbestandteil: Industriekennzeichen oder Ortsbezeichnung
Meet our Firms and Professionals
WSG's member firms include legal, investment banking and accounting experts across industries and on a global scale. We invite you to meet our member firms and professionals.