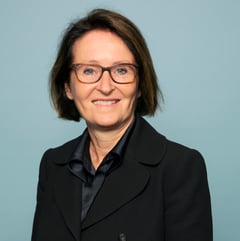 Mona Søyland
Managing Partner

Practice Expertise
Environmental Law
EU / EEA and Competition
Minerals and Mining
EU/EEA and competition law
Areas of Practice
Environmental Law
EU / EEA and Competition
EU/EEA and competition law
Minerals and Mining
ESG and sustainability
EU, EEA and Competition Law
Marketing Law
Media and Entertainment
Mining
Retail and Groceries
View More
WSG Practice Industries
WSG Leadership
Profile
Mona has acted as Managing Partner of Simonsen Vogt Wiig since 2013.
She has extensive experience within all aspects of competition law assignments, including M&A.
Mona also regularly advises key players in the mining industry in addition to clients within the media sector, food processing and agriculture.
Mona has further been appointed by the Norwegian Government as member of several law committees within these sectors.
Areas of Practice
Environmental Law
EU / EEA and Competition
EU/EEA and competition law
Minerals and Mining
ESG and sustainability
EU, EEA and Competition Law
Marketing Law
Media and Entertainment
Mining
Retail and Groceries