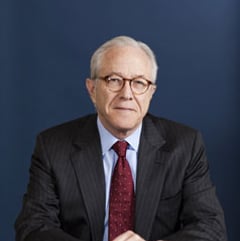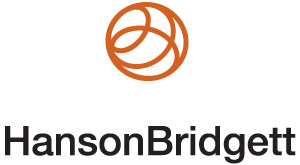 Practice Expertise
Appellate
Environmental & Natural Resources
Environmental & Natural Resources
Environment & Natural Resources
Areas of Practice
Appellate
Environment & Natural Resources
Environmental & Natural Resources
Environmental & Natural Resources
Environmental and Natural Resources
Environmental Law
Litigation & Dispute Resolution
Litigation & Dispute Resolution
View More
Profile
As a litigator, Neil has been lead counsel in a substantial number of court and jury trials, appeals and arbitrations in state and federal courts in the areas of legal malpractice defense, technology, securities, fiduciary fraud, corporate and business disputes, real estate and natural resources involving environmental, water and oil and gas.
He is a longtime and skilled arbitrator with more than 40 years on the American Arbitration Association Commercial-Panel, arbitrating business, real estate, technology and securities disputes. Neil also serves as a settlement officer and Pro Tem Judge for the San Francisco Superior Court. He also serves as Assistant General Counsel for the firm.
Neil has broad transactional experience. He served as outside general counsel to a publicly-held technology company handling all manner of litigation, contract and securities issues. He negotiated leases and structured gas drilling programs, as well as lease terminations and field remedial work. Additionally, he represents several prominent cooperative apartment corporations.
Bar Admissions

California
Supreme Court of the United States
U.S. Court of Appeals for the Ninth Circuit
U.S. District Court for the Northern District of California
U.S. District Court for the Eastern District of California
Education
J.D., University of California, Hastings College of the Law (1970)
A.B., cum laude, University of Southern California (1967)
Areas of Practice
Appellate
Environment & Natural Resources
Environmental & Natural Resources
Environmental & Natural Resources
Environmental and Natural Resources
Environmental Law
Litigation & Dispute Resolution
Litigation & Dispute Resolution
Professional Career
Professional Associations
Nob Hill Association, Board of Directors
Mandatory Settlement Conference Panel of San Francisco Superior Court, Settlement Conference Officer
San Francisco Superior Court, Judge Pro Tem-Unlawful Detainer Settlement Panel
American Bar Association
American Bar Foundation, Fellow
San Francisco Bar Association Fee Dispute Panel
Association of Business Trial Lawyers of Northern California
Professional Activities and ExperienceAccolades
California Lawyers Association, Wiley W. Manuel Pro Bono Legal Services Award (2019–2021)
Top Rated Lawyers - San Francisco's Legal Leaders, San Francisco Chronicle (2015)
Top Rated Lawyers™ in Appellate Law; Martindale-Hubbell® (2013)
Top Rated Lawyers™ in Energy, Environmental and Natural Resources; Martindale-Hubbell® (2013)
San Francisco's Top-Rated Lawyers (2012)
Martindale-Hubbell AV® Preeminent™ Rating
Northern California Super Lawyers (2004-2006)
Articles
"Attorneys, Clients, Constructive Knowledge, and Malicious Prosecution," Appellate Insight (July 2020)
"Calif.'s Post-Sanchez Unconscionability Doctrine," co-author,
Law360
(September 2015)
"The State Of Arbitration Enforcement In California," co-author,
Law360
(April 2014)
"In Practice: Supreme Court Strengthens 'Concepcion',"
The Recorder
(August 2013)
"Renewed Attention to Arbitration Agreements,"
CALA Legal Update
(April 2012)
"
Impact of Recent Supreme Court Arbitration Decisions on Enforceability of Health Care Arbitration Provisions in California
,"
Hanson Bridgett Litigation Alert
(March 2012)
"
Drafting Commercial Arbitration Clauses
,"
Hanson Bridgett Litigation Alert
(March 2012)
"Navigating Unconscionability Post-Concepcion,"
Law 360
(December 2011)
"What Executives and General Counsel Need to Know about Drafting ADR Provisions in Contracts," chapter author,
STRAIGHT FROM THE TOP: Leading ADR Lawyers Discuss Best Practices for Alternative Dispute Resolution
(October 2011)
"Jury Waiver Through Arbitration and Judicial Reference," co-author,
The Marin Lawyer Newsletter
(October 2011)
"Do's and Don't's on Maximizing Arbitration,"
The Daily Journal
(October 2011)
"Arbitration? Let's Review,"
Cal Law
(February 2009)
"California Supreme Court Clears the Way for Increased Judicial Review of Arbitration Awards,"
The Bar Association of San Francisco Bulletin
(February 2009)
"Selected Panelist and Contributor to Contract Negotiations and Preparation in the Oil and Gas Industry: Drafting Complete and Unambiguous Agreements,"
Lorman Education Services
(2005)
Blogs
A Hanson Bridgett blog updating on current Appellate news/events.
Briefly is designed to provide readers with updates on the latest litigation developments in California. Our focus is on general litigation as well as issues surrounding class actions, products liability, discovery, privacy, cybersecurity, and the professional practice of law.
Meet our Firms and Professionals
WSG's member firms include legal, investment banking and accounting experts across industries and on a global scale. We invite you to meet our member firms and professionals.