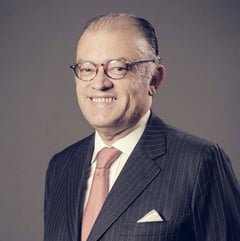 Oscar Aguilar Valdez
Partner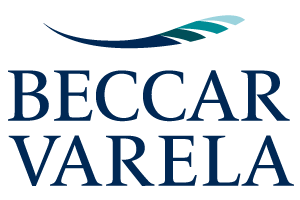 Practice Expertise
Areas of Practice
Administrative Law
Communication & Information Technology
Profile
He works in Administrative law, environmental law, antitrust, public debt & finance, privatizations, regulated industries, water and sewerage, concessions for infrastructure, government contracts, utility, telecommunications and energy law.
Education
Argentine Catholic University (Lawyer in 1990). Austral University (Master Administrative Law, 1993). Professor of Administrative Law, Government Contracts, Public Utilities and Economic Regulation Law and Policy in graduate and post graduate courses in Argentine Catholic University, Austral University, San Andres University, Catholic University of La Plata and Cuyo and in the Government Attorney's Post Graduate School of Law.
Areas of Practice
Communication & Information Technology
Professional Career
Professional Associations
International Bar Association

Asociacion Argentina de Derecho Administrativo
The City of Buenos Aires Bar Association (Member of the Commission of Administrative Law).
Public Bar Association of the Federal District and San Isidro Bar Association Argentine Association of Administrative Law.
International Bar Association, Section of General Practice-Administrative Law Committee, Section of Energy & Natural Resources.
Administrative Law Institute of the National Academy of Law and Social Sciences.
Seminars/ Presentation
Mr. Aguilar Valdez has lectured in several conferences and seminars on matters regarding Government Contracts and Procurement, Concessions for infrastructure, Administrative Procedure, Judicial Review, Government Liability, Privatizations and Public Utilities Law and regulatory policy.
Articles
Among others publications on Administrative Law and Economic Regulation Law and Policy, Mr. Aguilar Valdez is author of "Algunas reflexiones sobre las funciones jurisdiccionales de los Entes reguladores de servicios píºblicos a la luz del control judicial de la AdministraciíƒÆ'í†'íƒ" í¢â'¬â"¢íƒÆ'í¢â'¬Å¡íƒ"ší'³n, -con especial referencia al ente regulador del gas y de la energíƒÆ'í†'íƒ" í¢â'¬â"¢íƒÆ'í¢â'¬Å¡íƒ"ší'­a elíƒÆ'í†'íƒ" í¢â'¬â"¢íƒÆ'í¢â'¬Å¡íƒ"ší'©ctrica" (Thesis presented to obtain the degree of Master on Administrative Law, approved magna cum laude, 1993).
Meet our Firms and Professionals
WSG's member firms include legal, investment banking and accounting experts across industries and on a global scale. We invite you to meet our member firms and professionals.