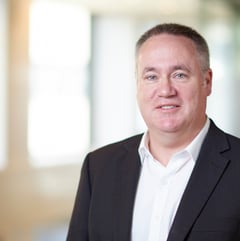 Paul Ingram
Senior Legal Counsel

Practice Expertise
Areas of Practice
Profile
I work for a diverse range of clients, including government bodies, public companies, small businesses, not-for-profit entities and private individuals.
Career highlights
My practice includes all federal and state taxes (direct and indirect), business structuring, companies, partnerships and trusts, business succession and asset protection.
I have a particular focus on:
capital gain tax (including small business concessions, roll-overs and trust issues);
GST (including advising on the GST implications of a range of complex commercial and property transactions); and
stamp duty (both in SA, and interstate).
I also have considerable experience in working for not-for-profit organisations, with a particular focus on structuring (and restructuring) such organisations to obtain relevant tax concessions.
I am heavily involved with both the Tax Institute and the Law Council of Australia, and believe this adds to the expertise that I have built up over many years in private practice.
Education
LLB, GDLP, M Tax
Articles
Federal Budget Highlights: 2020-21


A highly anticipated Federal Budget announced late in a turbulent and unpredictable year, the 2020-21 Budget sets out significant taxation relief for individuals and businesses in response to the COVID-19 recession. MinterEllison explores the impact and implications across the key focus areas raised in the government's Budget announcement.

New requirements for DGRs that are not already charities


Recent Treasury amendments will broaden the list of organisations required to become registered charities before they can be endorsed as a Deductible Gift Recipient. We explore who these changes apply to and what it means for them.

Important Changes to the Association Incorporations Act 1985 (SA)


Key changes arising out of the Associations Incorporation (Miscellaneous) Amendment Bill 2021 (the Bill).
Meet our Firms and Professionals
WSG's member firms include legal, investment banking and accounting experts across industries and on a global scale. We invite you to meet our member firms and professionals.