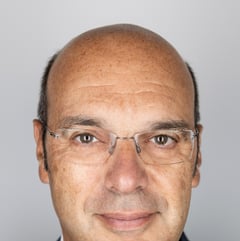 Practice Expertise
Banking and Finance
Capital Markets
Areas of Practice
Banking and Finance
Capital Markets
Profile
Pedro is a partner in the Banking and Finance and Capital Markets practices. With 30 years' professional experience, he has extensive experience in advising Portuguese and international clients on major projects, transactions and arbitration cases. He has led some of the most important and structural operations inthe Portuguese economy.
Pedro was Chairman of the Portuguese Arbitration Association and has served on the Executive Committee of the Mission Structure for Corporate Capitalisation, on the board of the Association of Law Firms of Portugal, on the Superior Council of the Administrative and Tax Courts and on the Arbitration Committee of the International Chamber of Commerce (ICC) in Portugal. He has also been a guest lecturer at the Faculty of Law of Universidade Nova de Lisboa and at the Faculty of Law of Universidade Católica Portuguesa.
Between 2017 and the beginning of 2022, he performed Governmental duties, including as Minister of State, Economy and Digital Transition of the XXII Government of the Portuguese Republic.
As a lawyer, Pedro was a partner at the law firms Morais Leitão and Linklaters.
Bar Admissions
Admitted to the Portuguese Bar Association, 1994
Education
Law degree from the University of Lisbon, 1987
Admitted to the Portuguese Bar Association, 1994
Guest lecturer at the Faculty of Law of Universidade Católica Portuguesa, 2007-2017
Guest lecturer - Master's in Law and Management- Nova School of Law, 2010-2015