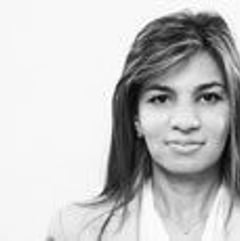 Practice Expertise
Construction
Consumer Law
Bankruptcy, Insolvency andRestructuring
Bankruptcy, Insolvency and Restructuring
Areas of Practice
Bankruptcy, Insolvency and Restructuring
Bankruptcy, Insolvency andRestructuring
Construction
Consumer Law
Consumer Protection Law
Corporate and Commercial Law
Distributorship, Agency, Representation and ...
Distributorship, Agency, Representationand ...
Employment and Labor
Family Businesses, Estate Planning and ...
Family Businesses, Estate Planningand ...
Labor, Industrial Safety and Social Security
Labor, Industrial Safetyand Social Security
Mergers & Acquisitions
Product Liability
Real Estate, Construction and Engineering
Real Estate, Construction andEngineering
View More
WSG Practice Industries
WSG Leadership
Employment and Labor Group - Member
Mergers & Acquisitions Group - Member
Profile
Bar Admissions
Admitted to bar 1993
Education
National University of Asuncion (J.D., summa cum laude, 1992); Navarra University, Spain (1995).
Areas of Practice
Bankruptcy, Insolvency and Restructuring
Bankruptcy, Insolvency andRestructuring
Construction
Consumer Law
Consumer Protection Law
Corporate and Commercial Law
Distributorship, Agency, Representation and Franchising
Distributorship, Agency, Representationand Franchising
Employment and Labor
Family Businesses, Estate Planning and Inheritance
Family Businesses, Estate Planningand Inheritance
Labor, Industrial Safety and Social Security
Labor, Industrial Safetyand Social Security
Mergers & Acquisitions
Product Liability
Real Estate, Construction and Engineering
Real Estate, Construction andEngineering
Articles
Meet our Firms and Professionals
WSG's member firms include legal, investment banking and accounting experts across industries and on a global scale. We invite you to meet our member firms and professionals.