COVID-19 Crisis – Towards Eased Distant Execution of Documents in Financing Transactions Under French Law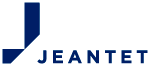 Covid19 related lock down measures implemented in France since mid-March make it quite difficult if not impossible to hold physical meetings for signing financing transactions under French law / involving French parties.
For notarised deeds, the emergency measures enacted by a decree dated 3 April 2020 have suspended the requirement of physical presence during and replaced it by remote signature mechanism. This applies to the remote signature of notarised loan agreement and mortgage deeds.
For other acts, the parties should resort to existing tools.
This memo summarizes French law execution rules as applicable to financing transactions, and how to facilitate execution processes in times where physical meetings are impossible and deliveries by post may be disrupted.


Temporary remote execution of notarised deeds
In principle, the execution of notarised deeds requires physical presence of the parties or their agent before the notary, or a power of attorney given to the latter. Decree dated 3 April 2020 makes it possible during a period of up between 3 April 2020 and up to one month after the end of health state of emergency (currently contemplated to end on 24 May 2020) to execute remotely via electronic signature made through a certified mechanism (described below) and by secured video conference (approved by theConseil supérieur du notariat) to collect the parties' current consents.
COMPANY REGISTRATION AND SOLVENCY CERTIFICATES
Legal opinions, managers certificates and lenders KYC generally require receipt by the bank or the signatory of the original certificates from trade and companies registers (Kbis extracts, non-bankruptcy certificates, etc.). Their delivery is at least delayed with the containment measures.
Online delivery of certificates is not disrupted. However, such documents are not considered as authentically signed.
Under the current circumstances it is recommended that lenders lower their usual requirements and accept electronic certificates. It can also be contemplated to attach copy of such documents to a director's certificate under which they will be certified as true and complete (making remittance of an original unnecessary).
SIGNATURE OF DOCUMENTS
According to article 1367 of the French Civil Code, "the required signature to the perfection of a legal act identifies its author. Such signature indicates the consent of the signatory to the obligations arising from such act."
Minutes of boards, general meetings, PoAs and directors/shareholders certificates
Board or shareholders' resolutions and powers of attorney are establishing a party's authority to sign the transaction documents under the law applicable to the relevant legal person. Certificates aim to having the signing party assume liability for the accuracy of documents, information or signatures.
If the signatory was not granted with authority to sign (or acted beyond the limits of its power of attorney), the act will be unenforceable against the person for which the signatory was supposed to act on behalf of, unless the other contracting party(ies) could legitimately believe that the signatory had sufficient authority, or if the authority of the signatory has been confirmed upon request from the other party in accordance with article 1158 of the French Civil Code.
Under French law, in accordance with the principle of consensualism, an agreement can be formed as soon as consents are exchanged between the parties without a document, except as otherwise required by statute (as is the case for most security agreements). Although it is business practice that documents are established in writing and signed for evidential purposes.
Under article 1375 of the French Civil Code "a signed instrument which records a synallagmatic contract constitutes proof of it only if it was made in as many originals as there are parties having a distinct interest, unless the parties agreed to deposit with a third party a single executed copy of it."
Although in commercial matters, evidence can be provided by any means, it is usual to remit an original to each party in order to avoid any contestation and to allow for each party to have complete internal records of their transactions.
Initialling of each page is a marketplace practice to establish evidence of consent on every pages and prevent pages substitution.
It is not a condition of validity of an agreement (Court of Appeal of Paris 4 October 1990), but in case of dispute on stipulations of a contract written on a page that would not have been initialled, the judge will have sole authority to determine if such stipulations were part of the agreement (Cass. 3e civ. 24 May 1976).
To avoid initialling the parties signing under French law usually agree to have their documents bound with a bundling technique (e.g."Assemblact") which guarantees that substitution, subtraction or addition of pages cannot be done without obvious alteration.
Prohibition of execution in counterpart–Signature of scanned documents
French law does not recognise initialling / signatures in counterpart of contract governed by French law (however signature in counterpart by a French party is possible in France for contracts governed by a foreign law under which such signature in counterpart is legal).
In case of a contract governed by French law would be executed in counterpart, it would only be considered ascommencement of proof in writing.
In order to have their documents signed remotely, parties can agree to sign scanned versions. In practice, the execution version is to be printed by the first signatory, initialed on each page, signed in the relevant signature block, scanned and sent to the second signatory who will print the scanned document signed by the first party and do the same, etc.. If the signatories cannot sign the document on the same day, the date to be inserted in document must be the date on which the last signatory signs it.
Scanned documents not conclusive evidence of execution
The scanned versions and the chain of emails could constitute sufficient proof of the content of the documents, of the signatories' consent to sign the agreement on its terms and of the identity of such signatories. But French case law considers that a scanned signature is not sufficient to prove the authenticity of the consent as it does not allow a complete identification of the signatory (Court of Appeal of Fort de France, 14 December 2012, n°12/00311).
The Conseil d'Etat, the highest administrative French court, also ruled that the scan of a signature is not a reliable technical process guaranteeing the authenticity of such signature (Conseil d'Etat, 17 July 2013, n°351931).
Therefore, if executed on scanned copies, the original copies of the documents shall have to be circulated among the parties after signing for regularization purposes or to be able to verify that each party will be remitted an original (It shall also be reminded that according to article 1375 of the French Civil Code, a party who has performed a contract even in part cannot set up a failure in the proper number of originals).
However, such scanned signatures can be considered as commencement of proof in writing but shall be accompanied with any other element of proof (exchange of correspondence for example).
ELECTRONIC SIGNATURE
Under French law, electronic signature is recognized provided it complies with certain requirements. It is defined as a "reliable process of identification which guarantees the link with the act to which it is attached" (article 1367 of the French Civil Code).
The wet ink signature is thus replaced by a technical process of which reliability is presumed in the absence of proof to the contrary where the identity of the signatory is ensured and the integrity of the act is guaranteed (article 1367 of the French Civil Code).
The electronic signature consists of an electronic code which seals the document with an electronic certificate that is electronically incorporated into the document. The certificate contains information relating to the identity of the signatory and the date, hour and place of signature.
Even if a visual indication is affixed to the document in order to indicate it has been signed (such visual also displays the identity of the signatory and a timestamp), only the code electronically incorporated inside the document will evidence signature of the document by the parties. Such certificate can be recognized by appropriate software (such as Adobe Acrobat Reader).
Electronic signature services providers are available with different level of certification available. Parties would be advised to choose "qualified" electronic signature services that are certified at European and French levels and that allow to ascertain the identity of the signatory and ensure the document's integrity. In practice, the documents are uploaded onto an online platform together with thenames and details of each signatories. The signatories then receive an email inviting them to connect to the platform where they can review the documents. In order to sign them electronically they identify themself (e.g.by entering a code received on their cell phone) , select the document(s) to be signed and confirm their electronical signature with a click.
Once electronically signed, the documents are stored electronically and can be accessed and downloaded by the signatories (in accordance with article 1375 of the French Civil Code).
Electronic signature has key advantages:
distant execution in counterpart;
no need to initial pages of contracts;
one electronic signature only per agreement on physical meeting;
pdf documents available for all parties as soon as signed (no postclosing posting);
strength of proof of execution;
protection against fraud.
However compulsory filing of certain security documents with the relevantgreffeof French commercial court (as well as registration with the tax office) will certainly require wet ink originals to be signed as it is still uncertain if such public bodies accept electronically signed documents in practice.
TIPS FOR REMOTE EXECUTION IN COVID 19 TIME
Ensure that the parties/its counsel has electronic signature service in place and collect consent of all parties for electronic signature
Where electronic signature not available: agree on process of signature and collection of documents in advance


In order to strengthen proof of consent, parties are encouraged to agree on the acceptable evidence of perfection prior to the execution of the transaction documents, in accordance with article 1356 of the French Civil Code. However, it should be kept in mind that the French judge has sole authority to decide whether such prior agreement can constitute sufficient proof of signature, consent and identification as, according to theCour de cassationsuch agreement does not constitute irrefutable evidence (Cass. Com., 6 Dec. 2017, n° 16-19615)
Limit number of signatories through PoA and security agent arrangement
In case of transactions where multiple lenders are involved, nomination of a security agent can be an effective practical solution in order to diminish the number of parties signing the transaction documents.
It can also be contemplated to grant a power of attorney to a signatory that can sign with wet ink. In case of notarized transaction, such POA can also be given to a notary (or their clerk) to execute deeds, allowing mortgage loan transactions to take place.
Link to article
MEMBER COMMENTS
WSG Member:
Please login to add your comment.