Dates Adjusted for Payment of the National Tourism Tax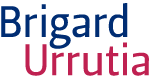 The Government postponed the filing due dates for the tax and other measures were taken in order to help the tourism sector.
Due to the crisis generated by the COVID-19, the Government established through Decree 557 of 2020, that companies that provide international air passenger transport services, will have until October 30, 2020, to submit and pay the National Tourism Tax, corresponding to the first and second quarter of 2020.
It also established that during the Health Emergency declared by the Ministry of Health, the resources from the National Tourism Tax may be used to contribute to the subsistence of tour guides registered in the National Tourism Registry who do not belong to any other government benefit programs such as: "Familias en Acción", "Colombia Mayor", "Jóvenes en Acción", "Ingreso Solidario" o de la "Compensación del impuesto sobre las ventas -IVA."It is important to note that this benefit can only be made during the Health Emergency declared by the Ministry of Health and it cannot last for more than three months counted from the moment in which they begin to transfer the resources.
Likewise, the Decree established differentiated rates for micro-enterprises, small businesses, and non-profit associative and solidarity entities, in the issuance, modification, and renewal of health registrations established in section 1 of the Decree 507, 2020. This rate is applicable until August 31, 2020. It also applies to medicines, cosmetics, medical-surgical elements, biomedical equipment, Phyto-therapeutics, and in-Vitro diagnostic reagents, which are useful for the prevention, diagnosis, and treatment of COVID-19. Thus, the rates are as follows.
25% of the current value for micro-enterprises.
50% of the current value for small businesses.
Finally, the decree set that micro-enterprises and non-profit solidarity entities of poor and vulnerable populations would be exempted from the payment of these rates.
Link to article
MEMBER COMMENTS
WSG Member: Please login to add your comment.