French State Guarantee Scheme to Secure Loans: Clarifications and First Feedback
Published: April, 2020
Submission: May, 2020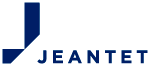 The French State guarantee of 300 billion euros scheme to secure loans granted by banks to companies affected by the Coronavirus pandemic. This was set up by Amendment to the French budget law for 2020 dated 23 March 2020[1] (completed by two arretés dated 23 March 2020 and 17 April 2020 and modified by the second amendment to the budget law dated 25 April 2020[2]) is already a success. According to the French Ministry of Economy, more than 40 billion euros of State guaranteed loans have already been pre-approved for 250,000 enterprises (90% of very small businesses and a dozen of large companies including Fnac-Darty and Air France-KLM.
It consists of the following:
Conditions applicable to lenders

Conditions applicable to lenders: Eligible loans are granted by licensed credit institutions and financing companies, without any condition of nationality. Loans granted by debt funds are excluded from such guarantee.
Conditions applicable to borrowers

French law borrower: Eligible borrowers are legal entity or natural person registered in France (including craftsman (artisans), merchants (commerçants), farming businesses, independent professions and micro-entrepreneurs), as well as associations and foundations with an economic activity relating to social economy. The second amendment to the budget law excludes the credit institutions and finance companies. Other companies of the financial sector should however be eligible.


No "difficulty": under the first amendment to budget law, eligible companies should not be subject to safeguard, rehabilitation proceedings or liquidation proceedings as at 24 March 2020. Such condition has been replaced by the second budget law, and the borrower shall now not have been an undertaking in difficulty within the meaning of Article 2 of EU Regulation n°651/2014 as at 31 December 2019. 5 criteria are set out by such article and the company will be considered in difficulty if anyone of them is fulfilled. The explanatory statement to the draft legislation indicates that practical interpretation of the difficulty criteria as at 31 December 2019 will be necessary and shall be made pursuant to an amendment to thearrêtédated 23 March 2020.


Uncertainty remains however following publication of the Q&A dated 22 April 2020. That Q&A indicates that the State Guarantee will not be terminated if a lender has granted a State-guaranteed loan to a company whose equity has fallen below half of its share capital as at 31 December 2019. It would seem that the French Government might not have completed the clearance of the scheme with the EU Commission yet.
Undertaking for large companies: In order to be able to be eligible for a State guaranteed loan, a company with more 5,000 than employees and a turnover exceeding 1.5 billion euros (according to the definition set out under decree n°2008-1354 of 18 December 2018) will also have to undertake (i) not to pay dividends in France or abroad in 2020 (unless required by law) and (ii) not to buy back their shares in 2020. That undertaking is to be included in the loan agreement upon review of the file by the Ministry of Economy.


Conditions applicable to the loans
In order to be secured by the State guarantee, the loan shall in particular (i) provide for capital repayment deferral during the first year (which shall not prevent trigger of an acceleration event) and allow the borrower, at the end of the first anniversary date of the loan, to extend repayment of the loan period by one, two, three, four or five years and (ii) for companies with less than 5,000 employees or a turnover below 1,5 billion euros, shall not be the subject of any other guarantee or security.


Furthermore, the loan shall be granted to support lack of cash flow of the company and not to refinance existing debt.


French banks have committed to provide these loans at "cost price".


Credit approval shall occur before 31 December 2020, as such approved loans can be drawn after this date.


Information on the risk of mandatory repayment of the State-guaranteed loan in case the latter would be considered as a prohibited State Aid under EU law will have to be inserted in the loan agreements.


Terms of guarantee

The State guarantee covers 90% of the loan amount, except for loan granted to companies with more 5,000 than employees and a turnover exceeding 1.5 billion euros, where such guarantee covers from 70% to 80% of the loan amount. Guarantees are managed by BPI France. For eligible companies that have employed, during the last financial year, less than 5,000 employees and had a turnover below1.5 billion euros, the Guarantee will be granted automatically following notification of the lender to BPI France Financement. Guarantees for eligible companies with more 5,000 than employees or a turnover exceeding 1,5 billion euros, will be individually approved by arrêté of the French Minister of Economy (that shall be obtained within one week after filing).
The arrêté dated 17 April 2020 sets out that the State guarantee is irrevocable, unconditional and will remain valid for the whole duration of the loan. Thus, it is clear that in case of enforcement after the 2-month waiting period, the guarantee will cover the sums drawn from day one.
This arrêté furthermore specifies that the guarantee can also be enforced on a total or partial provisional basis within 90 days from a demand setting out "a solid estimate of the sums to be lost by the lender". Such provisional call mechanism provides comfort to the lenders with regard to the prudential treatment of the State-guaranteed loan.
Remuneration of the guarantee
The cost of the State guarantee will range between 50 to 200 bps according the scale detailed under the arrêté dated 23 March 2020 depending of the size of the company and the duration of the loan.
Attention points
The application shall be accompanied with a business plan and a cash flow forecast up to end of 2020.


It is not specified if the mechanism (which can be coupled with other guarantees or securities, but only for loan granted to very large companies) is compatible with other credit enhancement mechanism.


The borrower shall pay particular attention to representations and warranties on which the guarantor will commit and the lender shall monitor carefully such obligations in order to be able to enforce the guarantee.


The arrêté dated 23 March sets out a 2-month waiting period after drawdown where the occurrence of a credit default event will not allow enforcement of the guarantee by the lender. If the default is continuing after such period, the enforcement of the guarantee will remain impossible unless a new credit default event occurs.


In case of challenge by EU law of the State-guaranteed loan granted to an undertaking in difficulty, the borrower would take the risk to have to reimburse the aid wrongly received.
(Update pursuant to publication of French Ministry of Economy Q&As dated 31 March 2020 and 2 April 2020, of arrêté modificatif dated 1 April 2020, Q&A date 22 April 2020 and second Amendment to the French budget law dated 25 April 2020)

Footnotes:


[1] Loi n° 2020-289 du 23 mars 2020




[2] Loi n° 2020-473 du 25 avril 2020
MEMBER COMMENTS
WSG Member:
Please login to add your comment.