BSP Issues Guidelines on the Establishment of Digital Banks
Published: December, 2020
Submission: December, 2020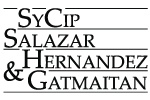 The Bangko Sentral ng Pilipinas (BSP, the Central Bank of the Philippines) has issued Circular No. 1105, Series of 20201
(Digital Bank Circular) dated December 2, 2020 to provide guidelines on the establishment of digital banks. This circular took effect on December 23, 2020 and was promulgated pursuant to the Monetary Board's authority under Section 3.2(g) of the General Banking Law of 2000 to create other classes of banks. The circular is in addition to Monetary Board Resolution No. 1536 dated November 26, 2020 on the inclusion of "Digital Banks" as a distinct classification of banks and the corresponding guidelines for their establishment.
1. Digital Bank
A digital bank is defined under Section 102 of the Manual of Regulations for Banks (MORB) as a bank that "offers financial products and services that are processed end-to-end through a digital platform and/or electronic channels with no physical branch/sub-branch or branch-lite unit offering financial products and services."2
Section 101 of the MORB has been amended by the Digital Bank Circular to include digital banks under the classification of banks.
Digital banks are still required to maintain a principal/head office in the Philippines, which shall house the offices of its management and other support operations and serve as the main point of contact for stakeholders, including the BSP and other regulators.3 A digital bank is subject to the prudential requirements set out by the BSP, including corporate governance and risk management, particularly on information technology and cybersecurity, outsourcing, consumer protection and anti-money laundering and combating the financing of terrorism, as provided under existing regulations.4
A digital bank may perform any or all of the following services: (a) grant loans, whether secured or unsecured; (b) accept savings and time deposits, including basic deposit accounts under Section 213 of the MORB; (c) accept foreign currency deposits under Republic Act No. 6426, as amended; (d) invest in readily marketable bonds and other debt securities, commercial papers, and accounts receivable, drafts, bills of exchange, acceptances or notes arising out of commercial transactions; (e) act as correspondent for other financial institutions; (f) act as collection agent for non-government entities; (g) issue electronic money products subject to the guidelines provided under Section 702 of the MORB; (h) issue credit cards; (i) buy and sell foreign exchange; and (j) present, market, sell and service microinsurance products subject to the guidelines provided under Section 113-B of the MORB.5
A digital bank may perform activities not covered under the foregoing enumerations, subject to prior approval from the Monetary Board.6
MEMBER COMMENTS
WSG Member:
Please login to add your comment.