Interim Measures of Generative AI Services Released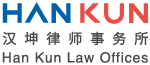 On July 13, 2023, the Cyberspace Administration of China ("CAC"), together with the National Development and Reform Commission, the Ministry of Education, the Ministry of Science and Technology, the Ministry of Industry and Information Technology, the Ministry of Public Security, and the National Radio and Television Administration issued the Interim Measures for Generative Artificial Intelligence Services (the "Interim Measures"), which will come into effect on August 15, 2023. The Interim Measures have been substantially revised based on public feedback received in response to the Measures for Administration of Generative Artificial Intelligence Services (the "Draft"), which the CAC issued for public comments on April 11. Compared to the Draft, the Interim Measures provide greater tolerance for immature generative AI services and place more emphasis on encouraging technological development and innovation, while better balancing development and security at the principle and institutional levels. In this article, we briefly analyze the Interim Measures in terms of the scope of application, regulatory approach, interplay with the existing system, data training, service application, and foreign investment restrictions, with a focus on the optimizations and innovations in the Interim Measures based on the Draft, as well as their potential impacts.
MEMBER COMMENTS
WSG Member: Please login to add your comment.