MiFID II: are you ready?
Published: December, 2017
Submission: January, 2018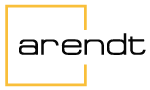 With less than 30 days to go before the new MiFID II regime will be rolled out, funds and management companies/AIFM are increasingly concerned as to how they will be impacted:
product governance
inducements and payment for research
increased client information requirements
complex and non-complex products classification
How will you be impacted by the new regime?
We can help you to get ready!
At Arendt, we have built up significant expertise in assisting clients in the conduct of impact assessments, the implementation of processes and the drafting of documents in the context of MiFID II.
We would be pleased to assist you.
Should you have any questions or need any help regarding this subject, get in touch with your usual Arendt contact or the MiFID II Investment Management expert team (
[email protected]
).
Since 2007, the aim of the Markets in Financial Instruments Directive (MiFID) has been to establish a regulatory framework for the provision of investment services in financial instruments and for the operation of regulated markets by credit institutions and market operators within the European Union financial markets. MiFID II revises and completes the rules currently in place. In particular, the scope of regulated products and activities is extended. Towards a more comprehensive and stringent legal framework MiFID II aims at establishing a safer, sounder, more transparent and more responsible financial system, in particular by:
extending market transparency,
strengthening investor protection,
providing partially harmonised rules for the access of third country firms to the EU market,
ensuring harmonised administrative sanctions and effective cooperation between authorities,
improving competition in trading and clearing of financial instruments.
MEMBER COMMENTS
WSG Member:
Please login to add your comment.