Guatemalan Judge Issues Pace Setting Historical Ruling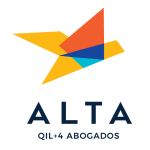 Guatemalan respected Judge Erika Aifan issues a historical ruling in a criminal case brought against construction companies. A plea bargain was reached under an abreviated process allowed under Guatemala´s Criminal Law where senior executives for the companies accepted making facilitation payments to the ex-Minister of Construction in order to accelerate backed payments owed for previous construction deals.Penalties and partial disgorgement are a first in Guatemala for a case of this nature, which may set pace and provide an alternative for the enhanced prosecution brought by the U.N. International Commission against Impunity.The Companies charged, as participants in public construction projects, were additionally compelled to establish a compulsory Compliance Program.We will be discussing the effects of this ruling on our April 18th event.
MEMBER COMMENTS
WSG Member: Please login to add your comment.