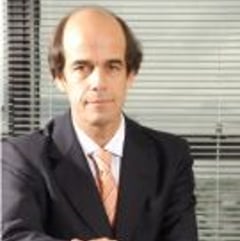 Rio de Janeiro, Brazil
Local Time: Saturday 07:08
Practice Expertise
Entertainment
Information Technology
Intellectual Property
Telecommunications
Areas of Practice
Entertainment
Information Technology
Intellectual Property
Telecommunications
Entertainment
View More
WSG Practice Industries
WSG Leadership
Intellectual Property Group - Member
Technology, Media & Telecommunications Group - Member
Profile
Intellectual Property Lawyer, specializing in trademark, patent, industrial design, utility models, domain names, software and copyright filings, prosecution, licensing and litigation. Franchising, advertising law, technology transfer, trade dresses, unfair competition, trade secrets, rights of publicity.
Bar Admissions
Brazilian Bar Association, Chapters of Rio de Janeiro, Sao Paulo, Rio Grande do Sul and Pernambuco States. Allowed to practice law in all other States of Brazil.
Education
Law Graduate from the Federal University of Rio de Janeiro (1981);

Extension and post-graduation courses from Getulio Vargas Foundation (Oratory), Candido Mendes University (Contracts), National Library Foundation (Copyrights) and Columbia University (Arbitration in Intellectual Property Disputes);

Attendance to more than 100 seminars and conferences, half of which abroad.

Areas of Practice
Entertainment
Information Technology
Professional Career
Significant Accomplishments
Valdir Rocha was indicated by the English survey Which Lawyer? as a Recommended attorney in the area of Intellectual Property; was elected an Attorney of Reference in the area of Trademarks and Franchise by the Whos Who Legal survey conducted by the English group Law Business Research.
Professional Associations
International Bar Association
International Trademark Association
ABPI, GALA, AIPPI, ABF, ASIPI, ABAPI.
Member of the Board of the Brazilian Industrial Property Agents Association (ABAPI); Ex- Regional President (Americas) and current member of the Global Advertising Lawyers Association (GALA); Member of the Board of the Brazilian Intellectual Property Association (ABPI); Ex-vice chairman of the Patent and Trademark Committees and Officer of the Franchising Committee of the International Bar Association (IBA); Brazilian Reporter to the International Annual Review of Trademark Jurisprudence of the International Trademark Association (INTA) and ex-member of INTA s Editorial Board, of the Anti-Counterfeiting Committee and other committees of the same entity; member of AIPPI, ASIPI and other entities related to intellectual property law.
Seminars
Speaker in 15 international conferences of IBA, INTA, ASIPI, IFA and GALA in the United States, Mexico, Dominican Republic, South Africa and New Zealand and at the David Rockefeller Center for Latin American Studies of the Harvard University.
Professional Activities and Experience
Associate, Daniel & Cia, Intellectual Property Firm, 1980-1990;
Former professor of the intellectual property post-graduation course at the Getulio Vargas Foundation in Rio de Janeiro;
Ex-professor of technology transfer contracts at the Candido Mendes University in Rio de Janeiro;
Professor of contracts at the ABAPI specialization course.
Articles
Additional Articles
Organizer and co-author of the Book Law and the Internet (Published by Forense Universitaria, 2001, Rio de Janeiro); co-author of 15 International Annual Reviews of Trademark Jurisprudence of the International Trademark Association. Author of several articles on IP Law published in Trademark World, Copyright World, Revista do Direito Mercantil, Jornal Valor Economico, etc.
Meet our Firms and Professionals
WSG's member firms include legal, investment banking and accounting experts across industries and on a global scale. We invite you to meet our member firms and professionals.