The Nigeria Power Sector Review 2019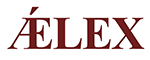 Electricity was first generated in Nigeria in 1866 when two generating sets were installed to serve the Colony of Lagos. In 1951, the government of Nigeria, through an Act of Parliament, established the Electricity Commission of Nigeria (ECN) to regulate and operate the power supply systems in Nigeria. Subsequently, the Niger Dam Authority (NDA) was established for the development of the Kanji Hydroelectric Dam. In 1972, the ECN and the NDA were merged to form the Nigerian Electric Power Authority (NEPA).
This review examines the Nigerian power sector from the historical data, to illustrations of current capacity and the regulatory realities.
Download the review here.
MEMBER COMMENTS
WSG Member: Please login to add your comment.