Reading the Tea Leaves for 2020
January, 2020 - Stefanie Yuen Thio, Thio Shen Yi, SC, Derek Loh, Jennifer Chia, Melvin Chan, Ian Lim, Kishan Pillay, Kelvin Koh, Chin Wi Chee, Adrian Tan, June Ho, Pei Ching Ong, Low Ka Wei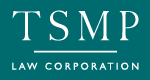 Oh what a year it has been.
2019 has been a rollercoaster ride: Trump accelerates and then suddenly slams on the brakes on his tit-for-tat trade war with China. Hong Kong, hitherto the paradigm of pragmatism, lies smouldering as months of pro-democracy protests see no end. A Swedish girl (celebrating her 17th birthday just last Friday) becomes the unlikely face of environmentalism, shaming Boomers for doing nothing about climate change in front of the UN. The Nobel Prize eludes her but she bags Time Magazine's Person of the Year instead. Defying odds, Boris Johnson scores a landslide win in the snap elections, possibly paving way to a Brexit that has eluded Britain for months and months.
Closer to home, the real estate market remains languid despite talk of capital flight from the Fragrant to safer harbours, PMDs are all but banned in a flurry of regulations, the Monica Baey sexual misconduct incident sets off a series of Me Too awakenings, POFMA passes into law (goodbye fake news sites?), and the AHTC trial makes a hitherto legalistic term "fiduciary" a household term.
Moving forward into a brave new 2020, in the last Forefront article, our head of IP & TMT Adrian Tan has already predicted that China will issue its own state-backed cryptocurrency in its bid for tighter domestic control and wider world domination.
Here are what the other partners think will happen this year – some predictions being more far-out than others. But if there is anything that the extreme developments of the previous few years have shown, it is that the world has become an increasingly volatile place.
Thio Shen Yi, SC (Dispute resolution)
The exuberant march of madness of governments continues. The Representatives impeach Trump and a circus trial follows in the Senate, but not enough Republicans cross the floor to impeach him there as well. Trump therefore hangs onto the Presidency, manages not to start any wars, cold or otherwise, raises more campaign funds than anyone else, and gallops away to win a second term. Chaos ensues, but all the Democrats could do is to contemplate their navels. Four more years of the reality TV presidency. In the UK, Boris forms a government and makes a hard-ish Brexit happen with a border on the Irish Sea. The Scots call a referendum on independence and both sides of the Irish border start talking about invoking the Good Friday Agreement and also calling a referendum for a united Ireland. More chaos, and Boris responds strongly by calling the cries for referendums as "codswallop". Only 10 per cent of the country understand him.
Stefanie Yuen Thio (Corporate)
Hong Kong's troubles achieve no definitive resolution. No Chinese tanks roll in from Shenzhen, and certainly no concessions will be forthcoming from Beijing. But the windfall that some have predicted for Singapore doesn't materialise. Rich Chinese will use the perceived opportunity to get the Singapore government to allow them more residential land buying rights, and dangle the carrot of increased investment to try to secure permanent residency. But aside from them parking more funds here, leading to fully sold high end condos that are only one quarter lived in, we will not see an exodus of economic activity from Hong Kong or the Mainland.
Derek Loh (Construction & Engineering)
The ability of governments to implement policy, no matter how rational, is increasingly being held hostage by mob rule, challenging the rule of law and even democracy, as manifest in the continued unrest from Lebanon and Chile to Catalonia and Hong Kong, as well as civil disobedience across Western countries. The mainstream media continues to adopt an indulgent attitude towards these events, helping shape public opinion that protests, no matter how unreasonable or violent, are an acceptable alternative to the ballot box.
Ong Pei Ching (IP & TMT)
The AI art market will become more established.In 2018, the first AI artwork sold at Christie's, a portrait of a fictional aristocrat, fetched US$432,500 (S$584,000).This year, cold water was poured on the budding AI art market when Sotheby sold its first AI artwork, a digital show of portraits constantly being generated, for a fraction at US$52,634.However, as AI art moves away from copying human artwork (and portraiture), and starts a new art movement, AI art will become more commercially valuable for reasons other than novelty.The tough legal questions as regards intellectual property of such work may then be tested.
Ian Lim (Employment & Labour)
Parliament will consider more comprehensive protection for whistle-blowers in 2020. Singaporeans are already gradually becoming more "woke" about speaking out responsibly to right wrongs, and this development will help Singaporean corporates be better governed and prevent corruption and harassment. Legislation will now need to gather the piecemeal protection presently scattered across various statutes to better protect genuine whistle-blowers from speaking out without fear of reprisal.
Kelvin Koh (Trusts and Land Disputes)
The battlefield for tech supremacy shifts to 5G. Facetime fossilises and 3D live-streaming is the new norm. With improved VR systems, we will see a fading gap between face-to-face meetings and virtual 3D engagements. As lawyers embrace the new legal tech, courtroom dramas start to play out in online court rooms with live 3D visuals of the judge and witnesses. Countries vying to be the top arbitration venue will face challenges from servers competing to host the next online arbitration. Singapore will have to rely more on chilli crabs and bak kut teh to draw disputants to resolve disputes physically here instead of logging on to new online arbitration forums.
Jennifer Chia (Banking & Finance; Corporate Real Estate)
Everyone expects a real estate supply glut, but here's a far-out (but far more interesting) prediction: the Singapore government, as part of its election campaign, lowers or abolishes ABSD rates and Trump truly bromances Xi after their trade deal, leading to an uptick to the Singapore property market in 2020. Boomtown Charlie!
June Ho (Corporate)
The Council for Board Diversity will gain momentum in connecting stakeholders in order to reach the target for 20 per cent females on all boards in 2020, marking a milestone for female empowerment. More women will be inspired to venture into the boardroom, knowing that they are not just ticking a box. Companies will seek worthy candidates from beyond the usual industries or sectors. Local investors may follow AustraliaSuper's footsteps, halting investments in companies that lack female board representation. Engagement and support from men lead to increased diversity and inclusion, starting a virtuous cycle, empowering women at all levels at the workplace.
Kishan Pillay (Construction & Engineering)
Looking to the skies, the promise of autonomous passenger-carrying drones will remain a blip on the horizon due to prohibitive implementation costs and unresolved safety concerns.But logistics companies may dabble in the technology. Singles Days will not be the same again, with gifts arriving from drone deliveries from sorting stations.
Chee Chin Wi (Corporate)
In other news, bubble tea gets served on business class.
Link to article
MEMBER COMMENTS
WSG Member: Please login to add your comment.