Alternatives to Employees and Employers to Promote Job Retention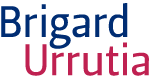 The Ministry of Work issues a statement announcing measures for employees and employers to promote job retention.
According to the Ministry of Work, employees have the following alternatives:
• Make withdrawals of their unemployment saving aid up to an amount that allows them to offset the reduction in their monthly wage;
• Request vacation 1 day in advance;
• Access the benefits of the Unemployed Protection Mechanism through Family Compensation entities, provided that the employee has been dismissed and has paid the corresponding contributions to a Family Compensation entity during a period of 12 months within the last 5 years.
Likewise, employers have the following alternatives:
• Grant their employees accumulated, advance or collective vacation, notifying them 1 day in advance;
• Deferred payment of payroll fees for the aviation, tourism, events, and restaurants industry.
Similarly, the Occupational Risks Insurance Companies will allocate resources from the Occupational Risks System´ contributions to carry out promotional and prevention activities and emergency and intervention activities addressed to their affiliated companies´ employees, who as a consequence of their duties are directly exposed to the virus contagion. Among these employees are health care employees, both administrative and support employees, including cleaning, surveillance and food personnel directly related to the provision of this service; employees in air, sea or ground transport terminals, border control, fire department, civil defense and Red Cross for the purchase of personal protection items, frequent preventive medical check-ups and diagnostic, as well as direct intervention actions associated with the containment, mitigation and care of Covid-19.
Lastly, the Ministry of Work announces the suspension of the renewal of the survival certificate of the nationals outside the country before the General Social Security System during the health emergency.
Link to article
MEMBER COMMENTS
WSG Member: Please login to add your comment.