COVID-19 Legal Issues Newsletter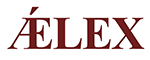 As Nigeria joins the rest of the world in grappling with the COVID-19 pandemic ("the pandemic"), the Federal Government has declared a curfew in the Federal Capital Territory and two other major States as well as restricting interstate travel.
Prior to this, several organizations had commenced remote working as precautionary measures against the spread of the virus. The statutory, regulatory, and contractual obligations of many businesses will certainly be impacted by the pandemic.
Depending on the sector where a business operates, there are a number of statutory obligations to be performed. Most of these statutory obligations are time-bound and may attract penalties in the event of a default. For contractual obligations, the wording of a force majeure clause may offer respite to parties who can demonstrate that the pandemic has affected the performance of their contractual obligations.
The pending Economic Stimulus Bill 2020 proposes to provide tax relief, suspension of import duty on selected medical goods, and deferral of residential mortgage obligations. This measure is expected to protect jobs and alleviate the financial burden on citizens in response to the economic downturn occasioned by the outbreak of the pandemic.
While the Economic Stimulus Bill has not been passed by the Senate, the President of the Federal Republic of Nigeria has given some directives, including a three-month payment moratorium on government-funded loans and negotiation of concessions for on-lending facilities from international and multilateral development partners.
However, these directives do not provide answers to the concerns of many businesses affected by the pandemic. In this newsletter, we examine some of the issues businesses will be confronted with and recommend legal and business strategies that will mitigate the impact of the pandemic.
Banking and Finance
Lenders and borrowers will need to consider their rights and obligations under their facility documentation to determine how these will be impacted by the pandemic.
To continue reading, please click here.
Link to article
MEMBER COMMENTS
WSG Member: Please login to add your comment.