LiVE platform x RISE: Fast Track Accelerator Program
Mayuree Sapsutthiporn
, partner and Head of
China Practice
and
Thitawan Thanasombatpaisarn
, senior associate of Kudun and Partners were invited by RISE, a regional and well regarded corporate innovation powerhouse as speakers for the "
LiVE platform
x
RISE: Fast Track Accelerator Program
," an accelerator program consisting of 20 startups from various sectors including agritech, edutech, fintech, foodtech, healthtech, e-commerce, event management, consumer goods and logistics.
Both speakers provided not only insights on the necessary legal compliance to list on LiVE Exchange, a new bourse that aims to serve as a fundraising platform for small and medium-sized enterprises (SMEs) and startups, but also practical advice on how to raise funds through the capital market and the necessary steps for IPO on SET or mai. Both speakers touched upon topics such as shareholding structure, financial statements, business license, ESOP and lock-up period. The session was well attended by the 20 promising startups, some of whom were already gaining a foothold in the market with their service and technology offerings.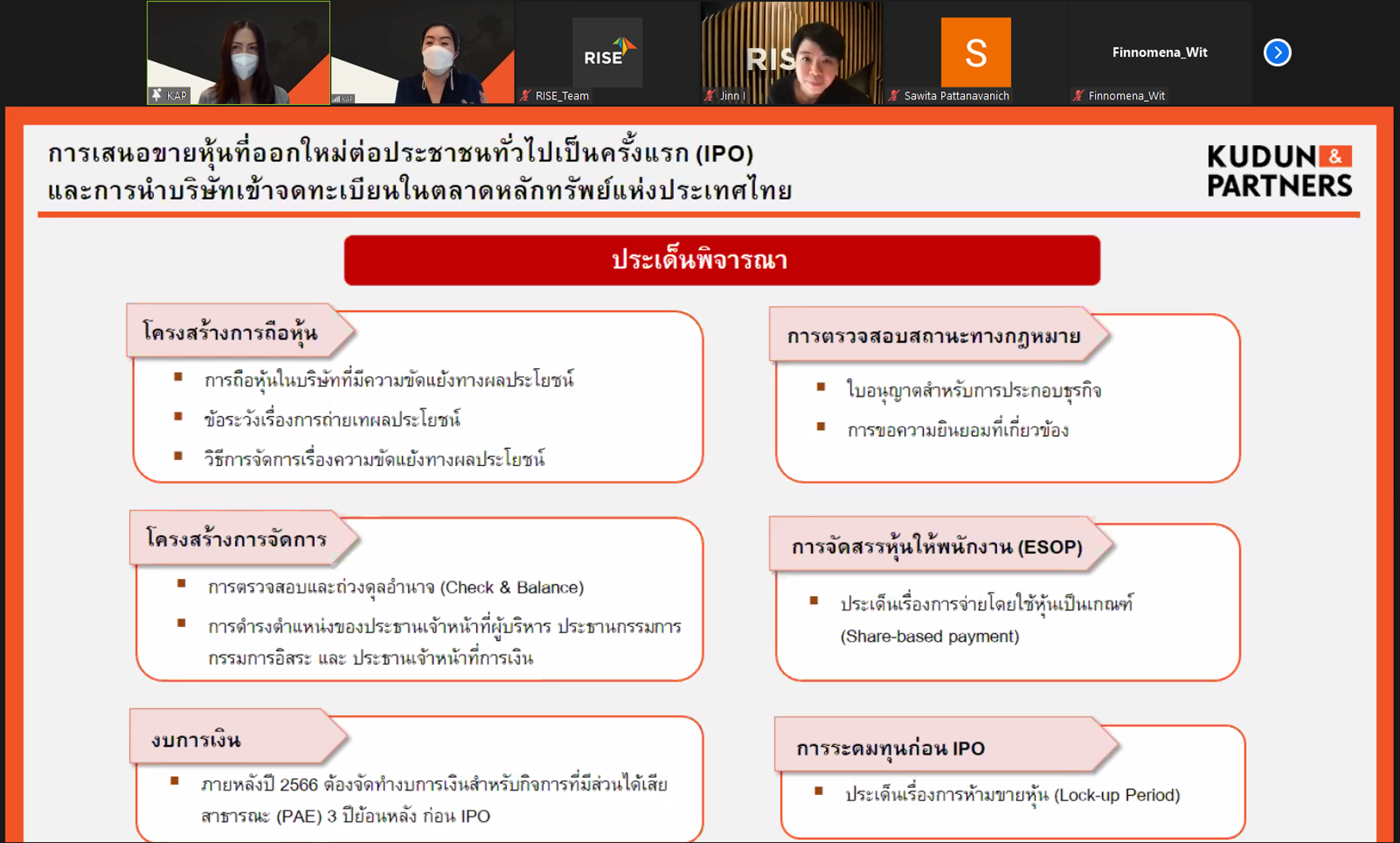 The post LiVE platform x RISE: Fast Track Accelerator Program appeared first on Kudun.
Link to article
MEMBER COMMENTS
WSG Member: Please login to add your comment.