Prohibition on Labor-Only Contracting and the Suspension of Registration of New Contractors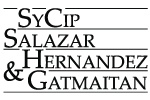 Advisory
The Advisory restates the definition of labor-only contracting as stated under Philippine law and jurisprudence. It states that labor-only contracting refers to arrangements where the contractor or subcontractor merely recruits, supplies or places workers to perform a job, work or service for a principal and the following elements are present:
The contractor or subcontractor does not have substantial capital or investment in the form of tools, equipment, machineries, work premises, among others, and the workers recruited and placed by such person are performing activities which are directly related to the principal business of such employer; or The contractor does not exercise the right of control over the performance of the work of the employee.
The Advisory also reiterates the authority of DOLE Regional Directors to declare the existence of labor-only contracting between the contractors and the principal, consistent with the relevant provision in the Labor Code. With the authority granted to Regional Directors to declare the existence of labor-only contracting, the regional offices may conduct routine inspection of establishments, access employer's records and premises, question any employee and investigate any fact, condition or matter which may be necessary to determine existence of the foregoing elements of labor-only contracting. In the event of such determination, the workers of the labor-only contractor will be considered employees of the principal who shall be responsible to the workers in the same manner and extent as if these workers were directly employed by the principal.
Department Order
The Department Order suspends new registrations of contractors and subcontractors under DO 18-A without any indication on when the suspension shall be lifted.
It provides, however, that: [a] all certificates of registration of contractors or subcontractors issued prior to the Department Order shall be respected, unless otherwise revoked; [b] contracts entered into by duly registered contractors or subcontractors prior to the issuance of Department Order shall not be impaired or diminished, and [c] the Department Order shall not impair the rights or diminish the benefits being enjoyed by parties to existing contracting or subcontracting arrangements.
Thus, in effect, the Department Order only suspends the registration of new contractors but it does not prevent registered contractors from renewing their registrations provided such renewals are done in a timely manner. If applications for renewals are made beyond the deadline, the DOLE may treat such renewal applications as 'new' applications, and there is a risk that the contractors may lose the privilege of renewal.
Link to article
MEMBER COMMENTS
WSG Member:
Please login to add your comment.